BACK TO LISTINGS
The Advocacy Brief – Issue #17
FEBRUARY 24, 2023
Welcome to your February 23, 2023 edition of The Advocacy Brief.
Rare Disease Day
Each year, Rare Disease Day is observed on February 28 (or 29 on leap years — the rarest day of the year). It's a day to bring awareness and a create change for the millions of people who live with a rare disease.
As part of our Rare Disease Day 2023 activities, we'll be heading to the Ontario Legislative Assembly, Queen's Park, to attend the Canadian Organization for Rare Disorders (CORD) Rare Disease Day 2023 Breakfast. The event provides an opportunity for us to meet with Members of Provincial Parliament and other supporters and share our message: that Ontario needs a program for drugs for rare diseases, one that doesn't require people to pay a deductible for life-changing rare disease medicines. For more information about CORD's work to promote awareness and change for rare diseases in Canada, follow CORD on Twitter.
On Rare Disease Day, we hope to see a announcement from the Federal government regarding its 2019 budget commitment to a nation-wide drugs for rare diseases strategy, for which we have seen very little movement. On January 4th, 2023 U.S.' Orphan Drug Act turned 40. This legislation "incentivized drug companies to put more resources toward the research, development, and distribution of therapeutics for people with rare diseases, who until then had been 'orphaned' by the medical and scientific community". It has been instrumental in driving both innovation and access. Meanwhile, Canadians with rare diseases remain orphaned. That must change now.
Recently, Canada's premiers accepted the federal government's $42.6B health care proposal. There was no mention of a rare disease strategy in what has been proposed. While there may be a broader commitment to data sharing that could help build the evidence base for rare disease drugs, such a move would do little to improve access now. We will continue to hold the government accountable until it comes through on its prior commitments.
2023 Federal Budget & Submission from CF Canada
The federal government is set to release its 2023 budget before the end of March. Cystic Fibrosis Canada has submitted recommendations as part of the pre-budget consultation process and we'll be watching the budget announcement closely, as we hope to see funding to support the national strategy for drugs for rare diseases and funding to support the establishment of the Canada Disability Benefit. 
It is now February 2023, and we are still without a framework, funding and a way forward. Without a national strategy, Canada's patchwork of broken drug access programs will continue to leave Canadians with rare diseases, including cystic fibrosis, behind. There is vast inconsistency in coverage across jurisdictions, unaffordable deductibles and co-pays, and, in some jurisdictions, long wait times for access. Equal and affordable access to medications is imperative, because #CFCANTWAIT.
In addition to the implementation of the National Strategy for Drugs for Rare Diseases, we have also requested that Bill C-22, Canada Disability Benefit Act, Canada Disability Benefit (CDB) for eligible working-age Canadians who are living with a disability, pass quickly. For the CBD to benefit all those who need it, we have requested an adoption of a definition of disability that is inclusive of chronic, intermittent, and progressive impairments.
Read more from Cystic Fibrosis Canada's Submission: 2023 Federal Budget Pre-Budget Consultations in our submission.
Advocate Spotlight
As a result of the tremendous efforts of this community working alongside Cystic Fibrosis Canada to advocate for access to life-changing medicines, we are seeing more children with cystic fibrosis access Trikafta. This is exciting news, and we are thrilled for the families who are able to start this early intervention.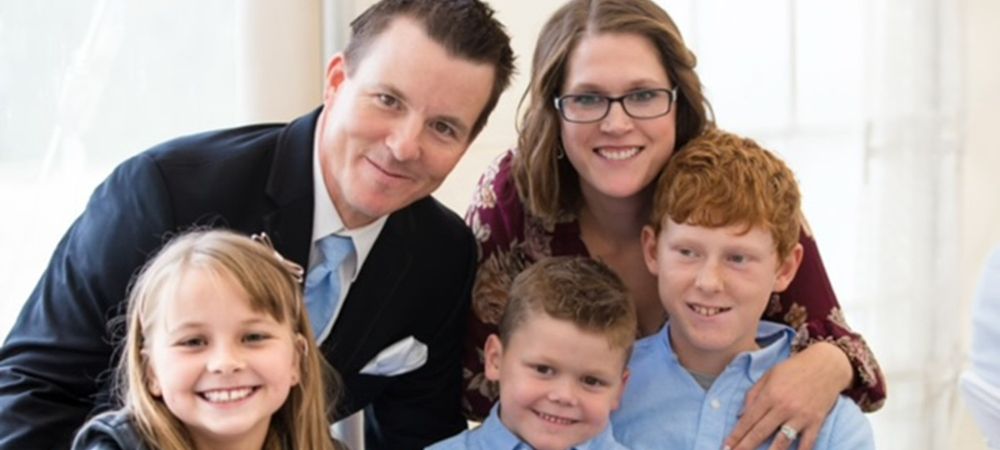 Name: Sheralin Spring
Province: Manitoba
Connection to CF: Mom to 7-year-old with CF
"I was so excited when I heard Trikafta was in Canada. We had been advocating for years for it to be approved and funded so this day was something we were waiting for. I know many local adults with CF who couldn't wait much longer for this medication to arrive. This is what we had fought relentlessly for. We celebrated this victory and then focused on getting Trikafta for the 6+ age group. When that day came it felt surreal. This was the hope we had been holding onto since he was diagnosed. A medication that would allow him to live a full, healthy life.
Wyatt started Trikafta in October of 2022 and has been thriving. Within a week or two of starting, his cough went away. He even stopped coughing during his treatments. When he gets a cold, he's been able to get rid of it without the use of antibiotics. He is able to spend more time playing and doing things he enjoys, instead of needing extra treatments to get rid of the mucous.
When he started taking Trikafta, it was the first time I could just take a deep breath and not worry about his future. It gives him the chance at a normal future. A life where he can do all that he wants. He can play sports, graduate, pursue a career, get married and have a family, whatever he wishes for his life. He can spend so much more time doing the things he enjoys instead of having to worry about his health. Trikafta just gives us so much hope that he will have a great future, which is something we didn't have when he was first diagnosed."
Read more of Sheralin's story on our blog.
Want to get involved in other CF Canada initiatives?
As a person impacted by cystic fibrosis, you are the first-hand experts in the disease. Cystic Fibrosis Canada's community consultation program Elevate, enables you to share your input, needs and experiences through surveys, focus groups and more to help shape the direction of our work. It is easy and flexible. Participate in input opportunities as often or as little as you want. Learn about Elevate and join today.